Community Reinforcement Approach (CRA): is a comprehensive behavioral program for treating substance abuse problems. It is based on the belief that environmental contingencies can play a powerful role in encouraging or discouraging drinking or drug use. Consequently, it utilizes social, recreational, familial, and vocational reinforcers to assist consumers in the recovery process. Its goal is to make a sober lifestyle more rewarding than the use of substances.
Presented by: Brian Serna LPCC, LADAC
Continuing Education Units: 1 CEU
CASAT Learning courses are approved for CEUs by the boards listed here.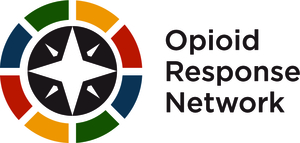 This learning event has been brought to you in collaboration with the Opioid Response Network. Funding for this initiative was made possible (in part) by grant no. 1H79TI083343 from SAMHSA. The views expressed in written conference materials or publications and by speakers and moderators do not necessarily reflect the official policies of the Department of Health and Human Services; nor does mention of trade names, commercial practices, or organizations imply endorsement by the U.S. Government.
The opinions, findings, conclusions, and recommendations expressed in our courses are those of the author(s) and do not necessarily represent the official views of CASAT. Presentation materials are not for reproduction or distribution without specific written authorization.